The Smile India Trust is one of the most famous NGOs in India. We serve low-income families. These people have very limited access to resources. Our NGO provides them with their necessities. These families are already suffering a lot due to their living conditions. Further, if people will discriminate against these people this is not good to look. Smile India Trust NGO acts as a bridge and tries to fill the gap to bring equality to society.
We all are aware of the law of the Right to equality. The Right to equality comes under Article 14 of Indian law. This is one of the fundamental rights. The right to equality ensures equal protection of the laws of every person. It is not only the right of Indian citizens, but also the right of non-citizens. Article 14 defines no one is above the law. All are equal in the eye of the law.
Equality is all about ensuring equal opportunity for every individual. This helps individuals in bringing the best out of themselves. Equality helps poor people as well as to have equal rights to improve their condition. Through our continuous initiatives, we have moved forward in bringing equality to society.
Gender Equality prevents violence against women and girls. This is essential for economic prosperity. Societies that value women and men as equal are safer and healthier. Gender equality is a human right, working together we can give a happy and healthy life to underprivileged families.
Vision as Famous NGOs in India
The Smile India Trust vision for gender equality is for all Victorians to: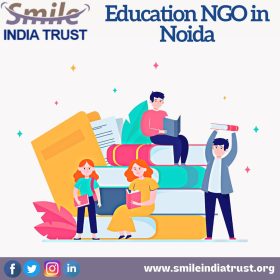 Our NGO wants the poor to live in a safe and equal society.
We want to have equal access to power, resources, and opportunities.
They should be treated with dignity, respect, and fairness.
Gender equality is not going to take place in one day. This will happen, but it will take time. That is why Smile India NGO is taking measurable steps to improve the condition of society. We are working for the betterment of society. We expect your love and support from our readers and donors. This is important because your help will save so many lives.
Inequality affects everyone living in society. It is not restricted to particular gender or society. You can't even imagine how worse it is at some places. Smile India Trust is among the famous NGOs in India as they always think for the betterment of society. Let's discuss how gender inequality affects at various stages.
Gender Equality influences children's identity from the very beginning.
Men are given many times more attention than younger women in the study room.
Young women get 11% less pocket cash than young men.
Youth group business and practice, as intended.
Orientation generalizations affect conduct and focus on decisions, desires, and mindsets about relationships.
Girls are more willing to participate in coordinated sports.
Young women are more likely to do advanced math subjects in their last longer school years.
1 in 3 women over the age of 15 has faced physical violence.
Women with disabilities face family abuse.
They are bound to be unemployed or underemployed.
They are not paid as much as disabled men and women with disabilities.
Our Smile India Trust NGO helps them fight on their own by making the self-employed.
What does The Smile India Trust do to stand out as a Famous NGO in India?
Smile India Trust NGO tries to tackle every problem faced by women and children of our society. One is the base of new life and the other is that child on which the future of the economy depends. We make sure that we help every person in their difficult times. When you are among the Famous NGOs in India it brings lots of responsibilities. Here are some which we had already initiated in society for the welfare of poor people.
A vital need for a human to conduct their activities. But, due to a lack of money poor families are unable to buy rations. This is not their current problem this was even worse during the pandemic. But, by following every precaution volunteers distributed rations and other supplies in slums.
Food helps in improving physical abilities, whereas education helps in improving mental ability. It gives humans a sense of differentiating between right and wrong. Lack of education sometimes indulged the children on the wrong paths. Volunteers provide free-of-cost education to children living in slums.
Girl2B educational support
The Smile India Trust NGO supports the Girl2B initiative in which we educate the girl child. There is an old quote that says if you are educating a girl, you are educating a family. Smile India Trust NGO works for the welfare of families. We strive to give a healthy and wealthy life to poor families.
Low-income Families are not able to earn so much money that they can afford a good hospital for treatment. Smile India Trust NGO has a team of good doctors who selflessly visit slums and treat poor families. Not only do they treat them but educate them on the ways to stay healthy. Volunteers distribute them vitamin capsules, Sanitary pads(female), and other medical support. During Covid, also we distributed masks, sanitizers, and gloves to protect them.
This service act as a safety net for poor children. Volunteers patrol at night and if they identify cases, they immediately bring them. Because of this service, many children get food, counseling, and other care. Smile India Trust NGO is ready 24*7 to support and uplift the life quality of poor people.
Why support Smile India Trust?
NGOs are not doing anything for themselves, we are doing it for improving the living standard of the poor. We urge all of you to come together to support our initiatives. Alone we cannot help them in their fight for a longer period. We have supported and improved the lives of many people whose stories are there on our website. You can visit our website for reading such stories, blogs, and articles. Click on this link to visit our famous NGO in India website https://smileindiatrust.org/. You can get daily updates from our social media sites. Like Facebook, Instagram, Twitter, and LinkedIn.