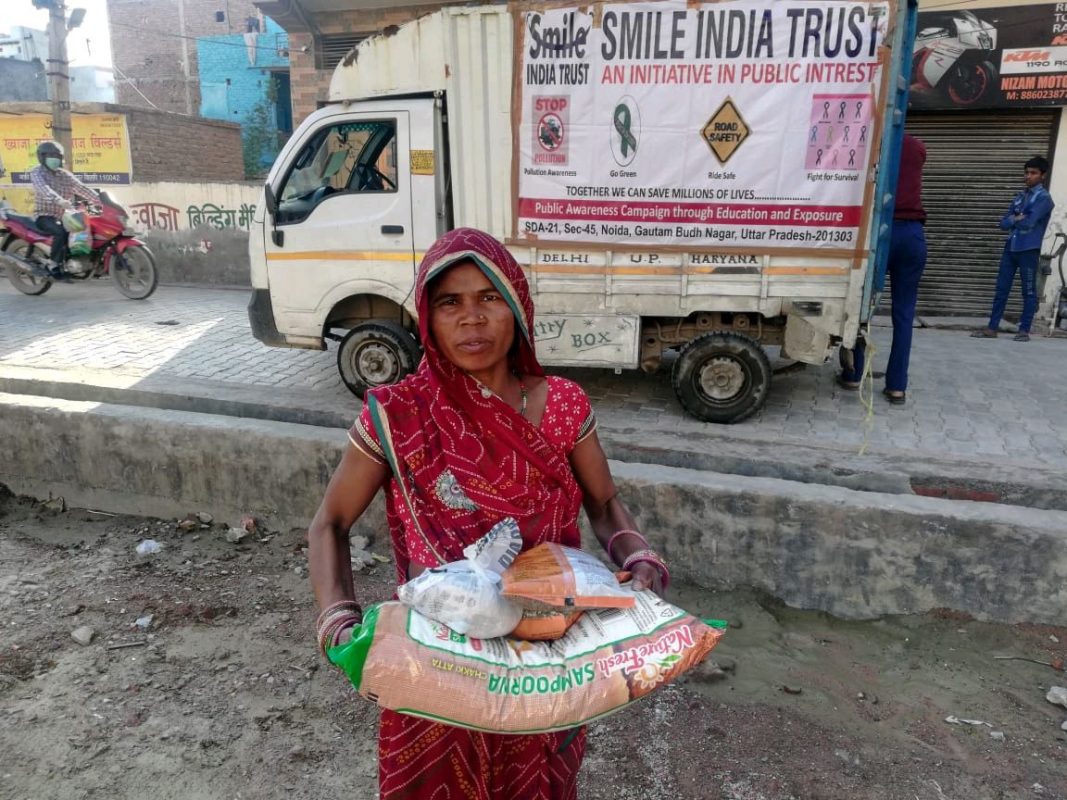 SMILE cOVID-19 CARE PROGRAM
As all of us are aware, that the world is facing an unprecedented challenge with communities and economies everywhere affected by the growing COVID-19 pandemic. We as an NGO, would like to join hands with individuals like you so that we can come together to combat the COVID-19 pandemic in this global outbreak.
During this pandemic spread of Corona virus, the daily wagers and under privileged people of our society are stranded the most. In the middle of lockdown and day by day the situation going critical due to shortage of food and basic amenities for their living. Would request you to come forward and help us by donating for SMILE COVID CARE  Program :
DONATE NOW
Please mention that your support is for COVID-19 in the comments section of the donation form so that we know where to utilize your support.
Also note that, all Donations made to Smile India Trust are exempted under 80G.
Your willingness to help needy and underprivileged section of our society in their crisis contributes to their lives and makes all the difference for these needy people.
This is an unprecedented public health situation, but we can do our bit and constantly serve our society, staying together, working together so that we all stay safe and stay healthy. Let us fight against it with positivity and flatten the curve together by staying indoors. Stay Home, Stay Safe.
Smile India Trust Covid-19 Help Gallery