NGO, Smile India Trust established in 2017 for the protection and development of children on the street and in difficult circumstances. Smile India Trust works for bringing a Smile Organization for these underprivileged children, for their all round development by providing them shelter, nutrition, Education, Medical & Healthcare services.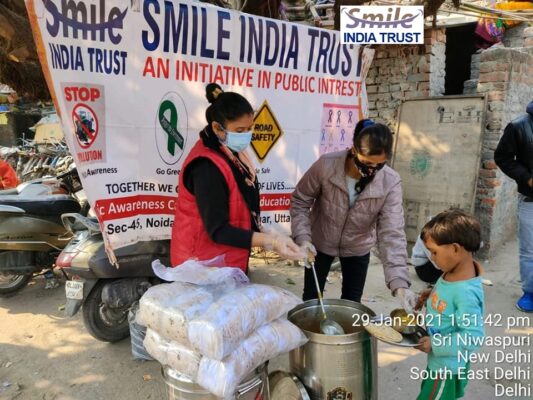 Smile Organization For various families and children in slums are directly benefitting by various projects and campaigns run by them. We live in a country where we see too many differences in the living standard of the people. Also, when we look at the educational background of different people, we observe the difference between educated and uneducated groups of society. Fortunate are those people who receive love from everyone around them. Above all, those who get the chance to go to school, colleges and learn new things are the lucky ones. The reason why we are calling them luckiest ones is that they get a proper education in schools, able to discover their talents and utilize that in the right direction. Besides this, they make some good friends to play, laugh, cry, share, and live every moment with them.
But ask yourself that, have you ever thought of those children who are uneducated? Don't you think that even the poorest ones deserve a fair chance to go to school? Our Smile India Trust main Smile Organization is "Help Transform Lives Of Poor kids On the Streets Of Delhi and NCR Region."What's your take on education for everyone regardless of the economic status of an individual? I must say these thoughts-provoking questions will shake your mind for sure. But we should take responsibility at our level. Moreover, it's our moral obligation that we should come forward and assist those who want to learn, but they are unable to pay for their education. Yes, many homeless children in India are willing to learn, but destiny is playing games with them. However, it's good to see that India has got an NGO for the needy like Smile India Trust who is not only educating children, but counselling parents to send even a girl child to school.