Out of 38 Girls, 27 girls are in the age group of 10 years to 18 years. They get direct benefits of 24 hours care and protection, education, nutrition, medical insurance, health care, counselling support, celebration of their birthdays, life skills training and extended family support.

Girl2B envisions a world in which girls enjoy a life of health and equal opportunity, where a girl's education is not a privilege but a daily reality, where women and girls are treated with dignity and respect regardless of their birthplace.
Smile India Trust supports this vision and works tirelessly to support these girls at every level in the ground.
Achievements

Education: 38 girls were embraced in the empowerment centre of Girls2B through protection and home based sponsorship. The girls were provided all the support. 9 girls are in Graduation, 5 girls are in Higher secondary, 6 girls are in Class XI, 8 girls are Madhyamik, 8 girls are in middle school and 2 girls are in Vocational skills.

Extended Family Support: Humanity is about helping others in need. Girls2B, tries its best to embrace the family members of the children enrolled in the group and help them get out of their misery, be it through providing medical aid or keeping them in old age homes.


Recreational Activities: All the girls under Girls2B project had the pleasure of hopping during puja, educational trips, birthday celebrations, picnic at Howrah and even the fun of watching "Chennai Express" together.


Overall Growth: Improved educational level, psychological & emotional status, physical health status and extra-curricular skills of the children.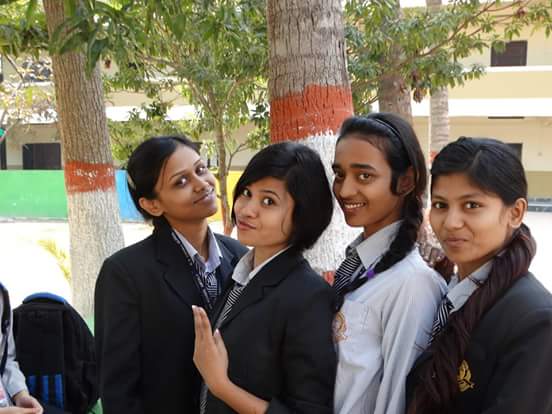 Sadhna: An 18 year old, only child of her mother as her father passed away when she was a toddler. Her mother cooks for others to meet the day's end. Sadhna with the help of Smile India Trust Foundation is studying in class X and dreams to earn well to lead a respectable life and provide comfort to her struggling mother.
Angoli: An underage who lost her alcoholic mother who was a beggar too, found aid at Smile India Trust Foundation . She has six brothers, 2 elder to her but are too poor and unwilling to take care of her. She is a bright girl and wants to pursue higher studies and is living in protection home.